Get to know the team at Riverfront Dental!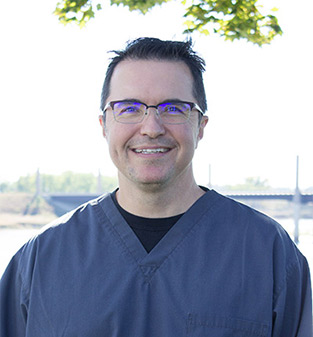 Dr. Bryan Schoenfelder
Dr. Bryan Schoenfelder was born and raised in Yankton. Dr Schoenfelder completed his undergraduate studies at Creighton University and received his DDS degree from the University of Nebraska. He loves being outdoors, Husker Football and spending time with his wife,Angie and their two sons, Jack and Nate.
Dr. Elycia Harms
Dr. Elycia Harms (Schoenfelder) is the sister of Dr. Bryan Schoenfelder. She was born and raised in Yankton. Elycia did her undergraduate studies at the University of South Dakota and attended the University of Nebraska Lincoln Dental School. In her spare time, Elycia enjoys outdoor activities with her family, sporting events, and is a big Husker fan!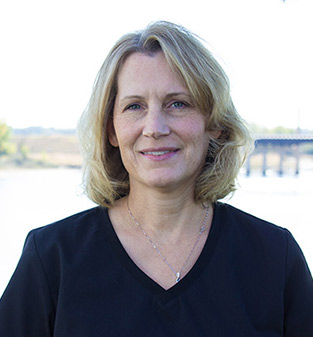 Elaine
Elaine grew up in Fordyce, NE and is a graduate of Mount Marty College.  Her favorite part of being on the team at Riverfront Dental is the personal interaction with patients and staff.  In her free time she enjoys being with family, biking, and reading.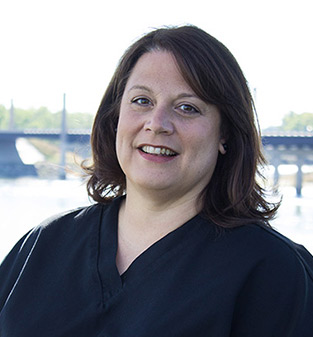 Kerri
Kerri received her certificate in dental assisting from Central Community College in Hastings, Ne.  She is a native of Crofton, Nebraska.  Kerri enjoys working with the great patients and staff at Riverfront Dental.  When time permits, she loves gardening and being "crafty".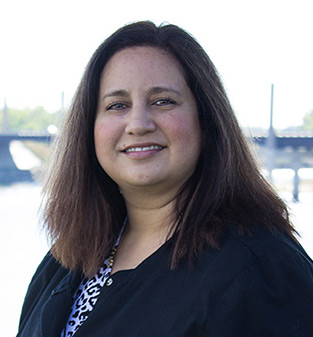 Sandra
Sandra Strain has been a dental hygienist for over twelve years.  She moved to Yankton with her husband from Virginia two years ago, but is a native of Denver, Colorado.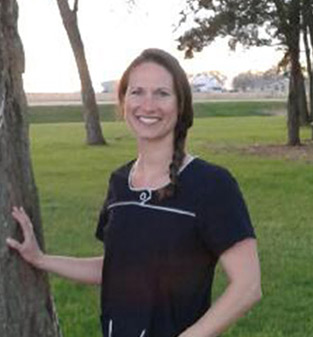 Christy
Christy (McQuown) Johnson originally from Wall, SD graduated from the University of South Dakota with her Bachelor's degree in Dental Hygiene in 2007. She is in Yankton partly due to her husband Nick, who is a native of Yankton and manages Charlie's Pizza House. Her parents now live in Black Hawk, SD close to Rapid City. She has a grandmother who is still working full-time in her 80's and a postmaster in the small town of White Owl, SD. She has a sister and two brothers with several nephews and a niece on the way. Christy and Nick challenge each other with a wide range of activities including hiking, biking, kayaking, camping, and gardening. Christy enjoys dentistry and the impact she can make to improve and keep a smile healthy.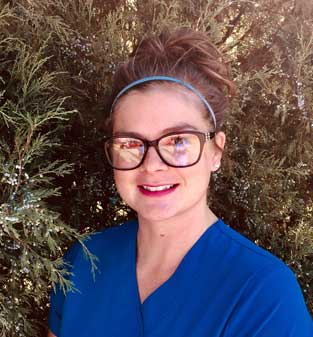 BRITTANY
Brittany has 3 children.  She graduated in 2007 from assisting school in Bartlesville, OK.  Brittany moved to Yankton in 2011.  In her free time she loves to surround herself with friends and family.